Your One Stop Shop for Better Building Solutions
Metroll is a leading Australian manufacturer and supplier of steel building products including roofing, cladding, rainwater, structural and fencing. Yet Metroll is different to most other building product suppliers, because we do more than just make products – we provide solutions to your building problems.
At Metroll, we understand that the best kind of supplier is one who treats its customers like partners. Someone who is willing to listen to your specific needs and requirements. That's why we consider good advice and good service to be just as an important part of our business as the quality of the products that we produce.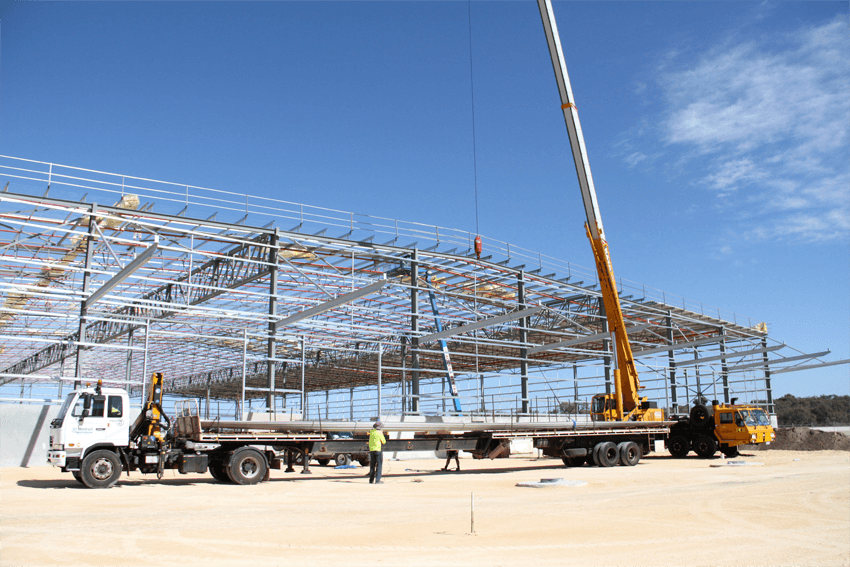 Metroll plays a key role in Australia's built environment by offering a wide range of building products and building solutions for households, commercial, industrial, government and rural structures.
Better Service
At Metroll, we pride ourselves on our excellent customer service. Our highly responsive lead times mean that we can provide you with the kind of fast deliveries that you need. And since Metroll owns its own fleet of trucks – many with their own on-board cranes – you'll find that our service is not only reliable, but that we also take exceptionally good care of the products we deliver.
Better Advice
One thing that sets us apart from other suppliers is that the staff in each and every local Metroll branch treats you like a business partner. You'll find us easy to work with – and identify with – because most of us have been working in the industry for years. We're locals who know your business, so you can count on us for the best advice and assistance in town.
Better Thinking
From start to finish, we look for ways to come up with better building solutions for you. Whether it's searching for ways to minimise your costs, or ways to help improve your designs on a farm building, a major shopping centre complex or a large industrial building – or simply to decide on the most convenient method of delivery – we work one-to-one with you to get the best possible results.
Better Quality
We manufacture only the highest quality products from the best quality materials. We use Australian steel that comes with the backing of a Bluescope Steel warranty, so you can be sure that they will last. Plus, our workforce is committed to continuous improvement, so we are constantly striving to ensure that our products and service are of the best standard possible. A number of our locations are already accredited to AS9002.
Better Products
We take pride as a premier supplier of top-quality Colorbond® fencing, Colorbond® roofing, and insulated roof panels. Our Colorbond® steel product range combines durability, aesthetics, and functionality, ensuring your project receives unmatched protection and style. Whether you require sturdy and visually appealing fencing solutions or reliable roofing systems that withstand the elements, our exceptional range of Colorbond® steel products is meticulously manufactured to exceed your expectations.