Downpipes & Accessories
Downpipes are part of our co-ordinated range of accessories and are available in COLORBOND® and ZINCALUME® steels.
Metroll provide all the accessories required for installation of downpipes including outlets, clips and gutter guard. Check with your local branch for availability and lead times. 
Common sizes include:
100 x 50 x 2400mm
100 x 75 x 2400mm
Product Specifications
Availability
The Nuline Range will not be available from January 2019. Please enquire with Metroll Perth for product and colour availability.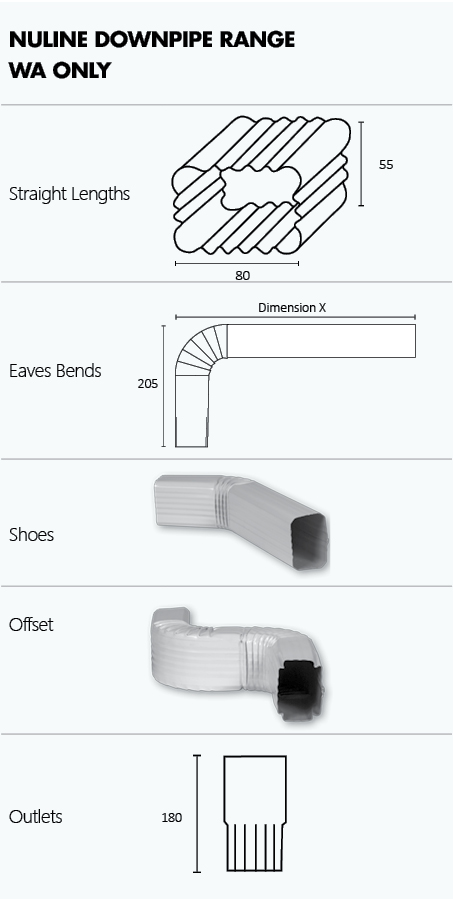 Note: Nuline Downpipes & Accessories WA Only