Corodek® – Multipurpose Roofing & Walling
A traditional roofing profile, Corodek® is multipurpose roofing and wall sheeting that is the preferred choice for domestic applications.
Corodek® is high tensile steel, corrugated roofing and wall cladding manufactured from 0.35mm*, 0.42mm and 0.48mm BMT COLORBOND® steel and ZINCALUME® steel or galvanised steel. Corodek® can be custom cut and comes in a range of COLORBOND® steel colours. Visit the Resources page to download the Cyclonic Design Manual for Corodek®.
*0.35mm BMT subject to availability. Please check with your local Metroll branch.
DOWNLOAD – Corodek® Cyclonic Design Manual
Suitable for roofing & walling
Elegant, traditional appearance
Custom lengths
High tensile steel
Long lengths
COLORBOND® steel colour range
Product Specifications
Availability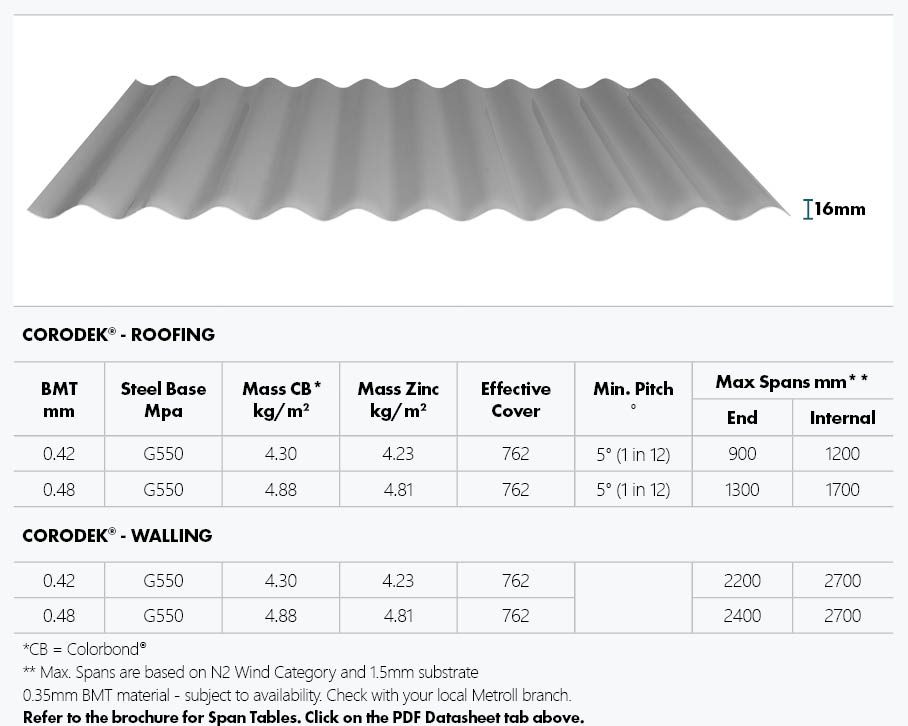 Available in all States