Metrospan® – High Strength Square Profile
Metrospan® is a roll formed, custom length, high tensile steel, uniformly profiled roofing and wall sheeting material, manufactured from 0.35mm*, 0.42mm and 0.48mm BMT COLORBOND®, ZINCALUME® or galvanised steels. 
Metrospan® is ideal roofing and wall cladding for commercial and industrial buildings, roofing for new homes, home extensions, carports, garages, patios, fencing, fascia and façade work. Visit the Resources page to download the Cyclonic Design Manual for Metrospan®.
*0.35mm BMT subject to availability. Please check with your local Metroll branch.
Suitable for roofing & walling
COLORBOND® steel colour range
High strength
Impact resistant
Long spanning capability
Product Specifications
Availability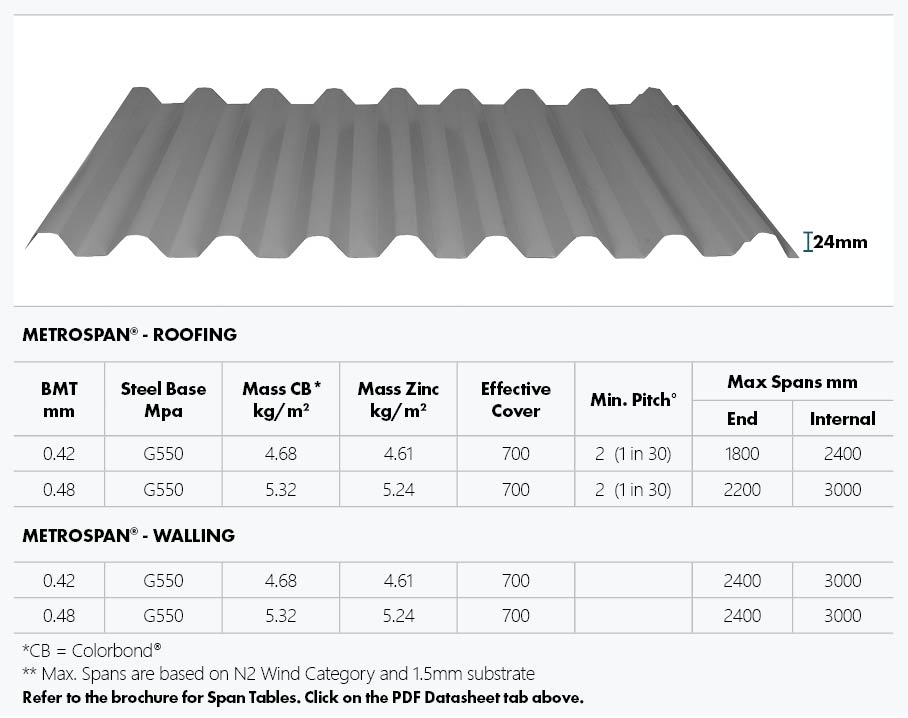 Available in all States