Mini Corodek® – Designer Cladding
Mini Corodek® is  a designer cladding profile suited to both exterior and interior –  it can be applied straight or curved. 
Mini Corodek® has the same traditional shape as Corodek® but has smaller ridges and a reduced ridge height.  The corrugations can be used in a vertical or horizontal direction. The longitudinal corrugations of the product provide substantial strength and rigidity along the length of the sheet while allowing for curving across its width. Mini Corodek® is not intended as a principal roofing material
Mini Corodek® offers a blend of sophisticated decorator styling with the practicality of COLORBOND® steel. Architects and designers can use Mini Corodek® as a platform for a variety of versatile, modern and artistic applications.  This profile can be applied to ceilings and soffit linings, feature walls, partitions, kitchen cupboards, screens, small awnings and other areas without foot traffic.
Wide range of uses
COLORBOND® steel colour range
Install horizontally or vertically
Easy to install
Product Specifications
Availability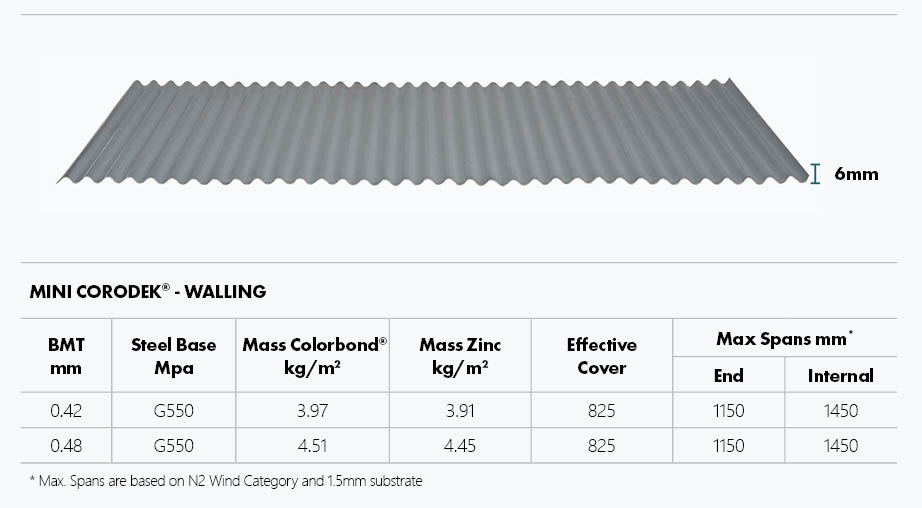 QLD, NSW, VIC SA & TAS