Trimclad® – Commercial & Industrial Roofing & Walling
Requiring only a minimum pitch of 2 degrees Trimclad® roofing and walling is a preferred choice for commercial and industrial uses.
It is manufactured from 0.35mm, 0.42mm and 0.48mm BMT COLORBOND® steel, ZINCALUME® steel or galvanised steel. Trimclad® can be custom cut to specified lengths and comes in the range of COLORBOND® steel colours.
 DOWNLOAD – Trimclad® Cyclonic Design Manual.  
Suitable for roofing & walling
Ideal for commercial & industrial applications
Range of accessories
Long spanning capability
COLORBOND® steel colour range
Product Specifications
Availability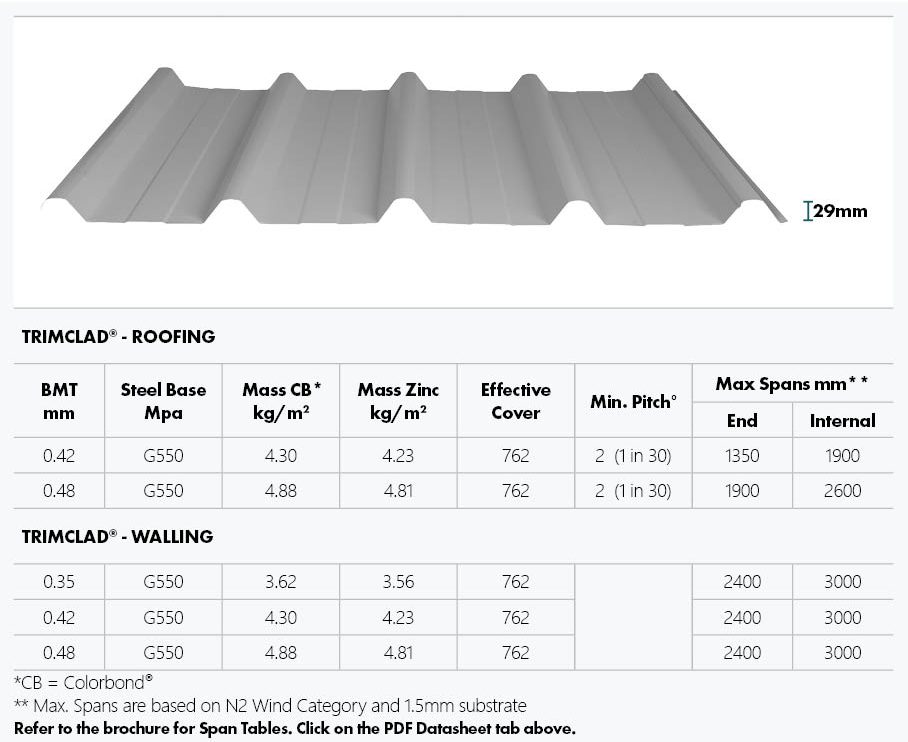 Available in all States