Solarspan®
Solarspan® is an insulated panel system providing a pre-painted steel underside complete with a tongue and groove roll formed edge, bonded to an insulating polystyrene core and a Trimclad profiled roof sheet on the top side.
Solarspan® features a COLORBOND® steel exterior, an expanded polystyrene core with fire-retardant insulation (EPS-FR) and a pre-painted COLORBOND® steel underside.
Product Width:
1000mm
Product Core Thickness:
50mm, 75mm, 100mm, 125mm, 150mm, 200mm
Product Options:
Corrugated roof profile to match Trimclad® and a plain or grooved ceiling finish.
Roofing, insulation and ceiling in one product
Strong COLORBOND® steel surface
Suitable for enclosed spaces and larger applications
No trusses, mesh, sarking, insulation or plasterboard required
Quick and easy installation
10 Year Warranty
Product Specifications
Availability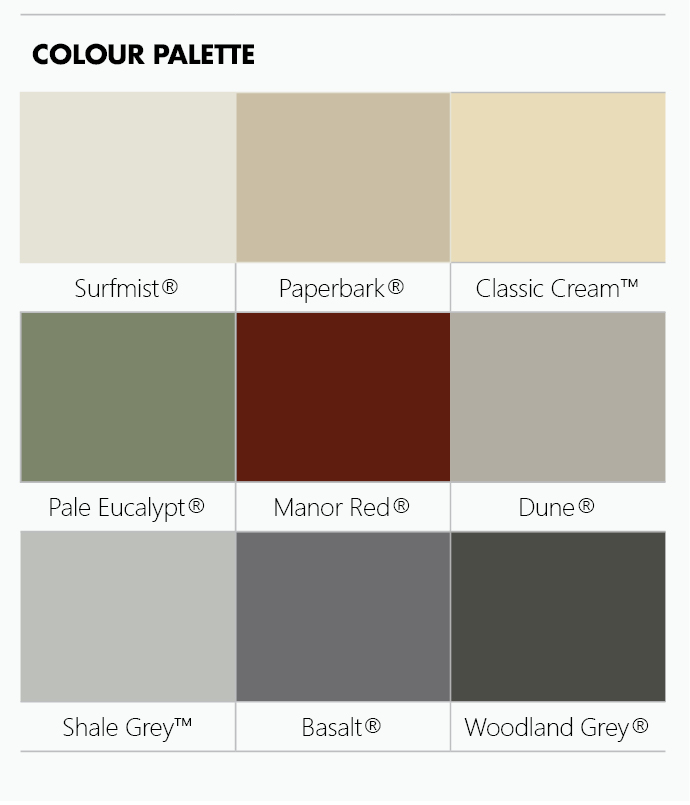 Available in all States